Teubner Solartechnik  www.Teubner.eu         <- back 
LIGHT FOR HUTS:
Create a new business
       2014 Version 150614-2  Version Rwanda
Do you have 600 to 1000 EUR to create a new business in energy sector with future?  Ask for details.
Main idea: you supply light for 100 people around you, load their cell phones, and they pay you a bit.
Loading batteries is much cheaper than kerosene.
Full equipment cost about 2000 EUR, but a start with 600 EUR makes sense
Main part is the LED light in huts that cost around 2 EUR
Prices are ex work without tax without transport, for professional resale.
We offer a set for about 800 EUR (mainly made in Germany, price in Germany) so that you can
<![if !supportLists]>1) <![endif]>load 5 or 10 batteries with solar at the same time
<![if !supportLists]>2) <![endif]>you load the cell phones of the area, 5 or 10 at the same time.
<![if !supportLists]>3) <![endif]>It is possible to buy a part in Rwanda, so costs to us is about 600 EUR
<![if !supportLists]>4) <![endif]>To make an exact price, we need an exact demand
<![if !supportLists]>5) <![endif]>We do have a cooperation with people in Rwanda and Uganda
<![if !supportLists]>6) <![endif]>If you buy batteries and modules nearby, the main electronic set with light from us costs you 500 to 1200 EUR
<![if !vml]>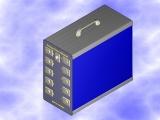 <![endif]>    <![if !vml]>
<![endif]>
Version for 10 batteries     Version with 230V        
Additionally,
We offer a small light solution for about  20 EUR per family.  Ideal for huts or little houses, where light is produced by petrol or kerosene lamps Strong light solution will be available for 60 EUR
Even the small light solution enables students to read and write after 6 o'clock p.m.
Main part, the LED light, costs around 2 EUR/piece
This solution creates also one or two modern working places per village that have future. 
We developed some special ideas for this.
<![if !vml]>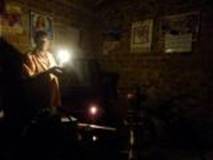 <![endif]>
Left side: our little electric lamp
Right side Kerosene lamp